Home
>
All categories
>
Free Shipment
Free Shipment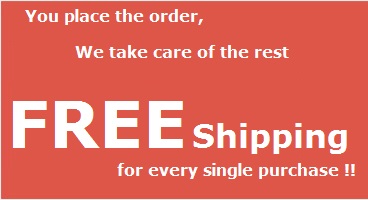 Yes, every single purchase you made on Chinahandiwork.com, will be shipped to you without any extra charge, that is our promise to make everything easy for our customers.
*Note: Due to Chinese customs clearance processes, Shipment will cost up to 15-30 days for most of the countries or regions.
At Chinahandiwork.com, orders are shipped with Signature Confirmation. This service provides a tracking number that will provide you with delivery information only. This can be followed from the official website of the courier or our track page. Once your order was shipped, you will receive an email with your tracking information.
The tracking number will allow you to view:
- When the parcel has arrived at your local post office
- If a delivery attempt was made and if a notice was left
- When & where it was delivered
- Who signed for it
Signature Confirmation requires that the parcel be signed for when it arrives and means it will not be left at your doorstep. This is for added security and accountability. The parcel will arrive with your regular mail. If no one is home to sign for the package a notice will be left instructing the addressee to come to the post office to claim it. Unclaimed parcels will be held by the courier until they are returned to sender.